How to add NZ topo maps to a Garmin GPS device (for free)
I recently bought a Garmin GPSMAP 66i gps device. I love the outdoors, I love gadgets (particularly those linked to survival), and I mostly hike solo or with my 7 year old, so having something that my wife could track when I have no phone signal – not to mention a two-way SOS communication – was a no-brainer for me.
Like many New Zealanders, one concern I had on choosing this Garmin was the support for New Zealand maps. The device came with NZ 'TopoActive' maps pre-installed, but they're not particularly detailed and aren't that great for navigation.
I bought the Garmin 66i from Hunting & Fishing, and the lad at the counter recommended I bought the TopoGPS4 map for $80 that added more detail, including DOC hunting boundaries. Hunting isn't my thing and I wanted to find out the existing map's limitations before I paid for an upgrade, so I declined.
I'm glad I did, as I've found a way of adding New Zealand Topo 50, 1:50,000 scale, maps to my Garmin device for free. And it's easy – little computing knowledge and no software required, and I didn't need to buy a micro SD card to store them on as they can be saved directly to the device.
Note that you can also install New Zealand satellite maps to your Garmin using via Birdseye. I've shown images from that here as well but this one's more self-explanatory given that it's pre-installed on the device (or at least it was on my 66i) with an included subscription. Still, if you get stuck, give me a shout and I'll help.
Garmin's Default New Zealand Topo Map
New Zealand Topo 50 Map Installed on the Garmin
New Zealand Satellite Map on Garmin 66i via Birdseye
How to install NZ Topo 50 Maps on a Garmin 66i
The process below is for my Garmin GPSMAN 66i device, but it's likely a similar process for other Garmin GPS devices. Garmin has some general guidelines here.
1. Download Your Chosen Map from NZ Top Map
As the maps are fairly detailed (they're around 18MB-20MB each), you're best to download just the maps that are relevant for your own adventures. I downloaded four or five for the region I spend a lot of time in, and then I'll download the map or two that's relevant to each hike I want to do that's further afield, deleting the older maps for areas I'm not likely to visit for a while.
On a desktop/laptop computer, head to the NZ Topo Map website and then click the More > Downloads menu item at the top. This will take you right there.
Zoom into the region you want to download. The website makes this really easy – just click on the rough area you're heading to and a pop-up will display for the map you need.
In the pop-up, click the link for "Garmin Custom Map / Google Earth overlay (KMZ file)" and save the file to your Downloads folder. Tip: Keep an eye out for the thicker green lines on the map that show the map boundaries – if your hike is close to a map boundary then you're best to download the adjacent map(s) as well. 
Copy Custom Maps to Garmin Device
2. Copy the Map to Your Garmin Device
Plug your Garmin device into your computer using a USB cable. After a moment, this will either bring up a folder showing your Garmin's files, or – if not – then head to your computer's drives and click on the Garmin device which should now be showing.
Go into the Garmin folder and then the CustomMaps folder ([your drive letter]:\Garmin\CustomMaps). Now simply copy your downloaded .kmz files to this folder.
Once they've copied across, eject the Garmin device from your computer before disconnecting the USB cable (on a Windows computer this is done by clicking the USB icon in the bottom right corner then clicing eject on the relevant device). You can just pull the cable without doing this but you risk damaging files on the device.
New Zealand Topo 50 Map compared to Garmin TopoActive Map
3. Turn on the device and activate the custom map
When your Garmin device is turned on, you simply need to activate your downloaded map. This will be under a 'Custom Maps' area.
On the Garmin 66i, you can find this on a map screen as follows:
Press Menu
Select Map Setup
Select Configure Maps
Select Custom Maps
Toggle your chosen map to turn it on
Note that it's possible these maps will already be toggeled to 'on'. When activated, if you're zoomed in to the area you've downloaded, the map will switch to the New Zealand Topo Map 50.
To remove the map from the device, just plug the device back into your computer and delete the map file from the CustomMaps folder.
Three things to note…
I added 11 map files to my device and then when I turned on the device I received a warning message saying "Too many custom map images. They will not all be displayed." I'm not sure which maps weren't displaying – I spot checked a couple and they were fine, but you wouldn't want to take the risk. Just deactivating some of the maps on the device made no difference. I'm not sure whether the limit is based on the size of the maps or the number of the maps. I deleted one so I had 10 remaining and still received the warning, so I deleted another four so I had six remaining and now I'm all good. The six remaining came to 90MB, so it could be that the limit is 100MB' worth of maps. That matches Garmin's guidelines of "100 map images with maps that are less than 1mb each."
Secondly, worth noting that when first zooming into the map and moving around, there'll be a slight pause where the screen freezes as it's loading the Topo 50 map. This just takes a few moments and once it's loaded it's quick to use again. When you zoom back out it switches to your device's other maps.
Finally, the map is a static image rather than lots of individual info and points. This means that the text references on it, e.g. altitudes and location names, may be upside down if you happen to be facing south when you read them! If this is confusing you too much, you can resolve this by changing your device's map orientation to show 'North Up' instead of 'Track Up'.
Sources for Garmin Maps in New Zealand
The Topo50 maps on this page are from NZ Topo Map which sources map images from Land Information New Zealand (LINZ) and is supported by Bivouac.
The other map software offered to me by the chap at Hunting & Fishing was by Topo4GPS. You can buy it in-store on a micro SD card or download it from the website and add to your own micro SD card. The Garmin 66i can take a maximum of a 32GB SD card but 8GB would be more than enough.
A few outdoor stores provide the Garmin-approved range of maps. You can see a full list of these on the Garmin website. My Garmin 66i came pre-installed with the TopoActive New Zealand map which you can download here. I'm interested to see how the full-spec Garmin TOPO Australia & New Zealand Map at $229 compares to the Topo 50 Maps. The screenshot examples they have aren't particularly impressive, but maybe there's more to it?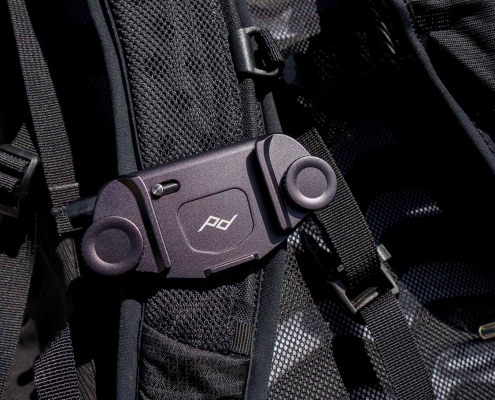 If you're looking for a camera clip for a backpack or belt, don't look past the best of the bunch; the Peak Design Capture Clip v3.
https://nzraw.co.nz/wp-content/uploads/2022/01/review-peak-design-capture-clip-v3.jpg
908
1210
Mark
https://nzraw.co.nz/wp-content/uploads/2020/06/nz-raw-logo.png
Mark
2022-01-08 16:08:33
2022-04-09 08:37:28
Peak Design Capture Clip v3 Review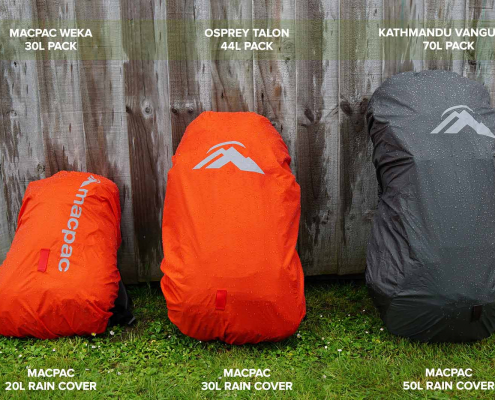 I ended up with three Macpac waterproof pack raincovers thanks to sizing which didn't quite fit my expectations, so I've put them all to the test here.
https://nzraw.co.nz/wp-content/uploads/2021/11/macpac-rain-covers-on-packs.jpg
1067
1600
Mark
https://nzraw.co.nz/wp-content/uploads/2020/06/nz-raw-logo.png
Mark
2021-11-13 18:07:32
2022-04-09 08:37:40
Macpac Waterproof Pack Cover Sizing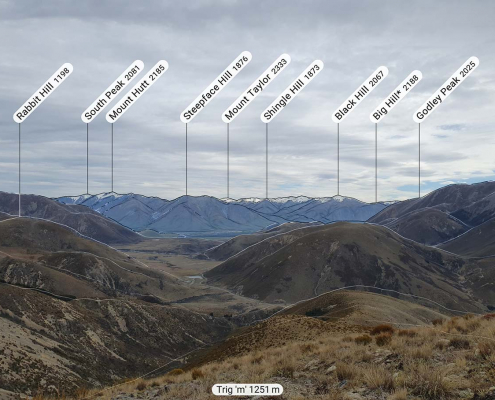 Looking for an app to help you identify peaks while out hiking and climbing? The PeakFinder app uses AR to great effect. Watch the video.
https://nzraw.co.nz/wp-content/uploads/2021/10/app-for-identifying-peaks.jpg
908
1210
Mark
https://nzraw.co.nz/wp-content/uploads/2020/06/nz-raw-logo.png
Mark
2021-10-24 09:24:54
2022-04-09 08:37:53
Identify Peaks with the PeakFinder App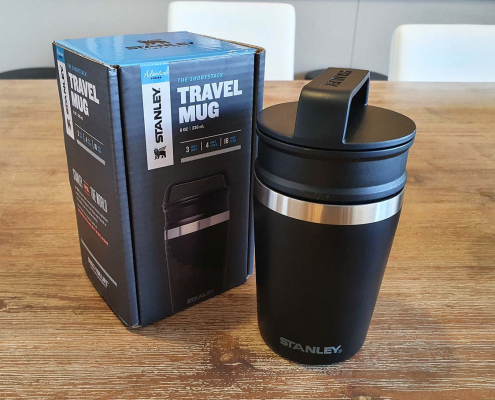 With the demise of my glass Keep Cup 8oz, the time came to find a new travel mug. Suitable for both medium and large coffees, easy to wash, classy for the office and suitable for hiking, I was pleased to find the Stanley Adventure Shortstack Travel Mug ticked all boxes.
https://nzraw.co.nz/wp-content/uploads/2021/06/stanley-shortstack-adventure-travel-mug-and-box.jpg
908
1210
Mark
https://nzraw.co.nz/wp-content/uploads/2020/06/nz-raw-logo.png
Mark
2021-06-27 17:36:28
2022-04-09 08:38:03
Review of the Stanley Adventure Shortstack Travel Mug 8oz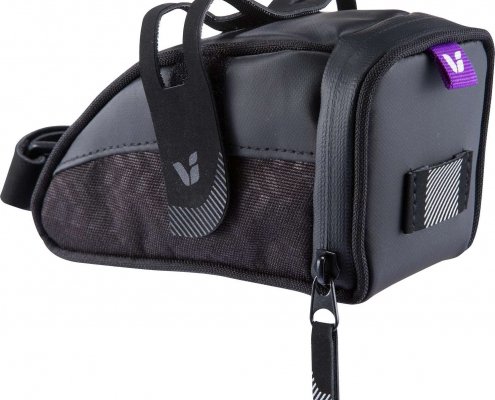 My review of the Liv Vecta Seat Bag, the best small seat bag whether you're a lady or a fella. Includes comparison photos with the Topeak.
https://nzraw.co.nz/wp-content/uploads/2021/04/LIV_VECTA_SEAT_BAG.jpg
1313
1496
Mark
https://nzraw.co.nz/wp-content/uploads/2020/06/nz-raw-logo.png
Mark
2021-04-25 10:59:30
2022-04-09 08:38:12
The Best Small Bike Seat Bag: Liv Vecta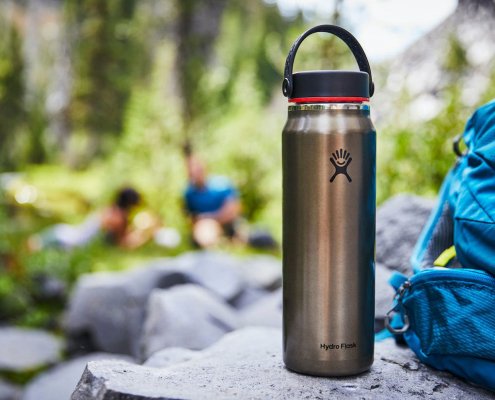 On the hunt for a light weight water bottle for hiking and camping, I discovered the Hydro Flask Trail Series water bottle range. Perfect for my needs.
https://nzraw.co.nz/wp-content/uploads/2021/01/hydro-flask-trail-series-water-bottles.jpg
825
1100
Mark
https://nzraw.co.nz/wp-content/uploads/2020/06/nz-raw-logo.png
Mark
2021-01-15 12:15:37
2021-05-03 09:01:26
Hydro Flask Water Bottle Trail Series Review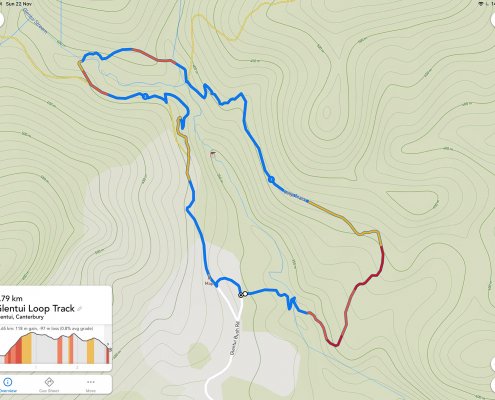 Three of the best mapping and route planning apps for hikers. Apps that allow you to export a route to a GPS device.
https://nzraw.co.nz/wp-content/uploads/2020/11/a-route-in-footpath-app.jpg
1199
1600
Mark
https://nzraw.co.nz/wp-content/uploads/2020/06/nz-raw-logo.png
Mark
2020-11-23 10:56:25
2022-04-09 08:38:21
3 Mapping & Route Planning Apps for Hikers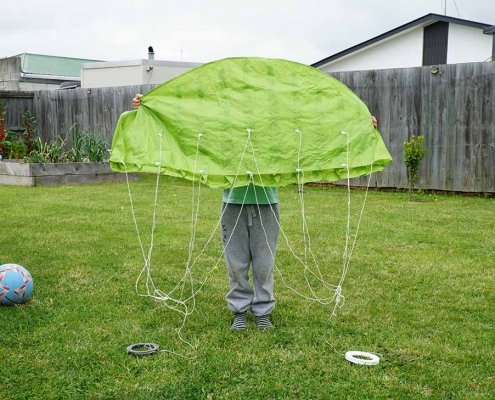 I reviewed the Kathmandu Kids Kite v2 because I couldn't find any photos or info it on the web. So check out mine here before you buy.
https://nzraw.co.nz/wp-content/uploads/2020/10/kathmandu-kids-kite-v2-size.jpg
729
1200
Mark
https://nzraw.co.nz/wp-content/uploads/2020/06/nz-raw-logo.png
Mark
2020-10-26 14:28:41
2022-04-09 08:38:27
Kathmandu Kids Kite V2 Review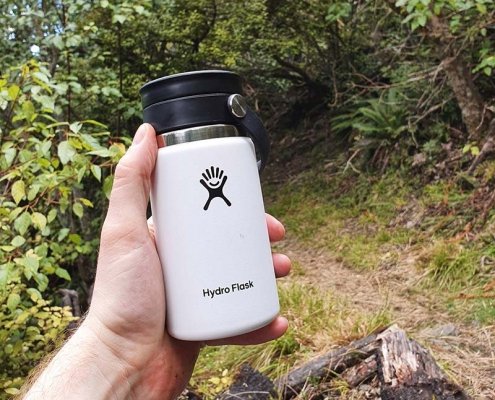 I researched a few coffee mugs and chose the Hydro Flask 12oz with Flex Sip Lid. Perfect for throwing in a hiking pack without fear of leaks.
https://nzraw.co.nz/wp-content/uploads/2020/09/hydro-flask-12oz-coffee-mug-size.jpg
800
800
Mark
https://nzraw.co.nz/wp-content/uploads/2020/06/nz-raw-logo.png
Mark
2020-09-27 17:35:39
2022-04-09 08:38:33
Hydro Flask Coffee Mug with Flex Sip Lid