Flood Damage at Glentui Loop Track
May/June 2021 saw a huge amount of rain cause extensive flooding around the Cantebury area. As the river's finally start to subside, the damage to Canterbury's walking tracks is clear to see.
On the first dry Saturday following the floods, I headed out to Glentui Loop Track in North Canterbury, Waimakariri District, to stretch my legs and check out the track.
But to start with, here's the warning from DOC, current as I write this on 6th June.
Alert for the Glentui Track: 2 June 2021: Glentui Loop Track temporary closure
Glentui Loop Track is closed until further notice due to two bridges in the section of track between the Bypass and Mt Richardson track junctions being washed out.
The Glentui Waterfall Track is open. The Mt Richardson and Bypass and Blowhard tracks have not yet been inspected so expect slips, washouts and tree fall on the these tracks.
We advise people not to walk these tracks until they are assessed. If you do, it is at your own risk and take extreme care.
First published on 2 June 2021. View current alerts in Caterbury on the DOC website.
When I headed to the Glentui Loop Track, just 30 minutes drive from my house, it was with the intention of walking the track until hitting a point that was clearly unsafe to pass. On arriving, I parked at the lower picnic area and passed a track sign to head to the lower bridge. This bridge was the highest above the water and looked unaffected. I knew the remaining two bridges were just a couple of feet above the streams their streams and could be passed without needing their use if required, so I contined with the plan to head around the track until it was unsafe to continue, and that being the case I could turn around and head back. As the loop takes me 45 minutes at a regular pace, I knew at any point on the loop I was no more than around 30 minutes or so from the car.
As a more detailed disclaimer, I have walked this loop many times and was familiar with the bridges and rivers/streams that would need to be crossed having stopped there many times before with my kids. As always when I go on a walk, I start an activity on my Garmin Instinct Solar watch. This starts a live activity feed that sends a link to my wife so that she can watch me on the route.
I over-prepare for any walk I do – even the < 1 hour family walks. I continue to do this despite the multiple comments I get from strangers on the same walk that carry nothing but a hand-held plastic water bottle. On this walk that I knew on a regular day I could cruise in 45 minutes, my backpack, pockets, and belt held my fully charged mobile phone with local maps saved to the device, two headtorches plus my waterproof Fenix torch, a spare set of batteries, a fully charged, high-powered USB powerbank, my Leatherman multitool, a full first aid kit, a waterproof jacket (the awesome Patagonia Torrentshell), my new Macpac insultated jacket, water and snacks, a hot mug of tea in my insulated Hydro Flask, waterproof gloves, a beanie and scarf, and more, with most of it sealed in a waterproof stuff sack. I even took along a couple of slings and karabiners from my rock climbing days in case I came across anyone who needed immediate assistance. Back at the car I keep another first aid kit, dry clothes and footwear, another water bottle, and more.
As an aside, I have a hazard identification certification and a ropes course qualification. I've completed many kilometres of hiking both in the UK and here in New Zealand, as well as plenty of rock climbing around Europe and NZ.
In short, I was well prepared, aware of the dangers, had family who knew where I was (at a frequency of every two minutes!), and I went to the track at my own risk, with a goal more of a quick stretch of the legs and a careful approach rather than the intention to actually complete the walk no matter what.
I'm writing this blog not to encourage others to take chances, but to share photos of the damage caused by the floods, which hopefully will help to educate others as to the extreme damage that can be caused. I met these sites in the dry, warm (my thermals were too much at 16 degrees!) at low altitude and a short distance from the car. This helped give me a clear-headed perspective on the hazard. I didn't need to cross to get to safety.
Video Showing Damage to Glentui Loop Track and Bridges
Glentui River Flood Damage to Bridges
First up is the middle of the three bridges, located at -43.195759, 172.249875. The two bridges shown below are both west of the intersection with the Bypass Track, i.e. both line on the shortest part of the loop that lies between the Bypass Track and the carpark/picnic area. If travelling clockwise from the Bypass Track intersection, you would only pass the higher bridge which appears undamaged.
And below shows the third and final bridge if travelling anti-clockwise around the loop from the picnic area, or first bridge if travelling clockwise.
Further Track Damage Caused by Slips & Fallen Trees
As well as directly on the Glentui River's tributaries themselves, there is further damage to the loop track. I counted three sites that are going to need some work. Two slips on the main track and some decent tree fall to one spot on the short side-track to the waterfall lookout.
When hiking in New Zealand, always be prepared for unexpected changes in weather. Check the weather forecast, let people know where you're going, when you'll be back, and the vehicle you're in and where you'll park. Always take a backpack with the appropriate gear.
Helpful resources: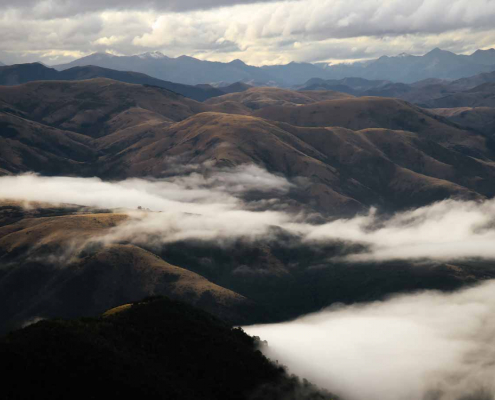 A steep but rewarding climb to the top of Mount Thomas (1,023m), North Canterbury, with an option to loop back via a gully or along a ridge.
https://nzraw.co.nz/wp-content/uploads/2021/07/mt-thomas-walk-canterbury-08.jpg
900
1600
Mark
https://nzraw.co.nz/wp-content/uploads/2020/06/nz-raw-logo.png
Mark
2021-07-18 12:47:58
2021-07-18 12:50:53
Mount Thomas Walk in North Canterbury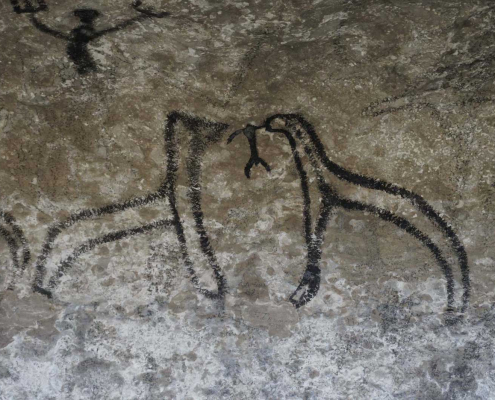 Keen to see Māori rock art within reasonable driving distance of Christchurch? Check out this 90 minute walk in Waikari, North Canterbury.
https://nzraw.co.nz/wp-content/uploads/2021/06/maori-rock-art-walk-waikari-21.jpg
1064
1600
Mark
https://nzraw.co.nz/wp-content/uploads/2020/06/nz-raw-logo.png
Mark
2021-06-20 11:48:18
2021-06-20 17:35:14
Māori Rock Art Walk at Waikari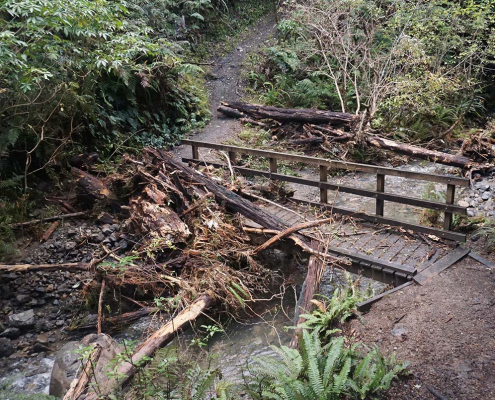 Check out photos and video of flood damage to one of Canterbury's walking tracks following a heavy rain storm in June/May 2021.
https://nzraw.co.nz/wp-content/uploads/2021/06/glentui-loop-track-bridge-2.jpg
805
1210
Mark
https://nzraw.co.nz/wp-content/uploads/2020/06/nz-raw-logo.png
Mark
2021-06-06 11:36:09
2021-06-08 11:03:19
Flood Damage at Glentui Loop Track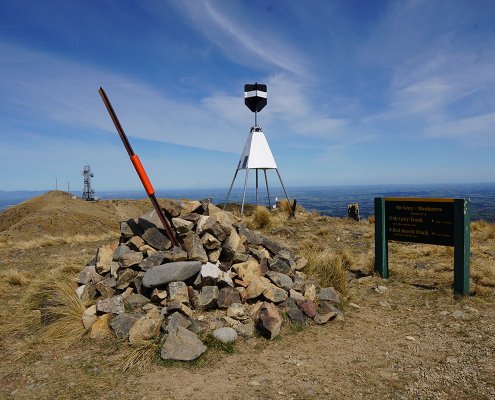 A 2.5-hour 'out and back' in North Canterbury that sees you at a fire watch lookout point in 50 minutes and Mt Grey summit in 90 minutes. At the summit you'll be treated to 360° views; mountain ranges to one side and the ocean to another. 
https://nzraw.co.nz/wp-content/uploads/2021/02/summit-trig-mt-grey.jpg
800
1200
Mark
https://nzraw.co.nz/wp-content/uploads/2020/06/nz-raw-logo.png
Mark
2021-05-24 12:59:01
2021-05-24 12:59:01
Mount Grey via Lake Janet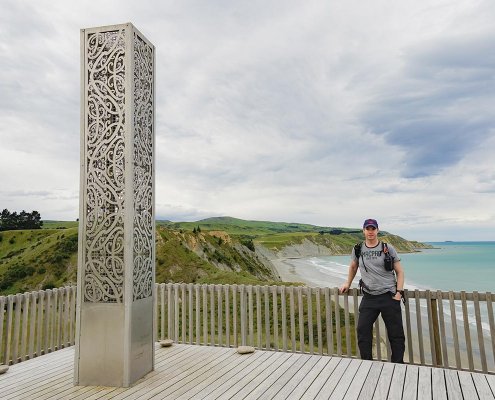 The Tiromoana Bush Walkway is a hilly coastal walk in Waipara, North Canterbury. It features a number of points-of-interest along the way.
https://nzraw.co.nz/wp-content/uploads/2021/01/tiromoana-bush-walk-monument.jpg
800
1200
Mark
https://nzraw.co.nz/wp-content/uploads/2020/06/nz-raw-logo.png
Mark
2021-01-01 12:53:47
2021-01-25 11:21:27
Tiromoana Bush Walkway
If you have young children, whether you're a painted rock enthusiast or not, you're going to love Fairyland at Leithfield Beach. And if you don't have young children... go anyway. It's a nice walk with something that will appeal to anyone.
https://nzraw.co.nz/wp-content/uploads/2020/06/fairyland-painted-rocks-canterbury.jpg
1080
1920
Mark
https://nzraw.co.nz/wp-content/uploads/2020/06/nz-raw-logo.png
Mark
2020-06-01 16:49:25
2021-01-25 11:23:45
Visiting Fairyland in Canterbury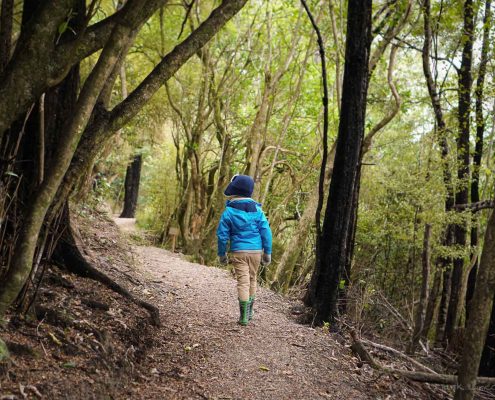 If you're looking for a less-than-half-day forest nature walk within a short drive from Christchurch that's easily accessible, varied and interesting for young children, and offers the reward of a waterfall for those want to add a more challenging extension, then the Ashley Gorge Loop Track ticks a lot of boxes.
https://nzraw.co.nz/wp-content/uploads/2020/06/ashley-gorge-loop-track.jpg
1355
1920
Mark
https://nzraw.co.nz/wp-content/uploads/2020/06/nz-raw-logo.png
Mark
2020-06-01 12:23:25
2021-01-25 11:24:24
Ashley Gorge Loop Track and Waterfall